College of Optometry in Jabalpur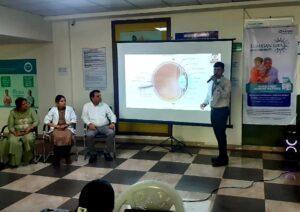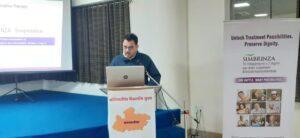 Welcome to Dada Virendra Puri Ji Eye Institute College of Optometry in Jabalpur. We are committed to providing quality education and training to our students to become successful optometrists.
Our comprehensive optometry program includes theoretical and practical training to provide our students with a strong foundation in optometry. Our experienced faculty members use the latest teaching techniques and technology to ensure that our students receive the best possible education.
Our program includes courses in ocular anatomy, physiology, optics, and pathology. We also provide practical training in clinical procedures such as refraction, contact lens fitting, and ocular disease diagnosis and management.
Our students have access to state-of-the-art equipment and technology, including advanced imaging systems and diagnostic tools. This ensures that they receive practical training on the latest equipment used in the field of optometry.
At DVJEI, we understand that each student is unique, and we provide personalized attention to ensure their success. Our faculty members work closely with our students to ensure that they receive the support they need to achieve their goals.
Comprehensive Ophthalmology (long Term)
2years + 1 year Junior Consultant Post
Small Incision Cataract Surgery
If you're interested in pursuing a career in optometry, our program at DVJEI College of Optometry in Jabalpur is an excellent choice. Contact us today to learn more about our program and how to enroll.